Maimad Katan Gallery,Tel Aviv,Tel Aviv 1988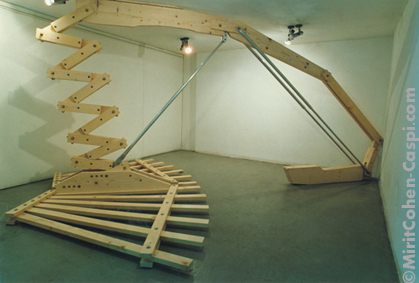 MIRIT COHEN-CASPI has beautifully constructed a symmetrical (one axis) three-dimensional wooden sculpture designed to fit this small gallery space.
Flange and base of raw pine two-by-fours are bridged by
aluminum poles and joined by shimmering brass and steel nuts and bolts.
It looks like a praying mantis.
But Cohen-Caspi has created an exacting work with a noble presence.